A man who planted over 40 million trees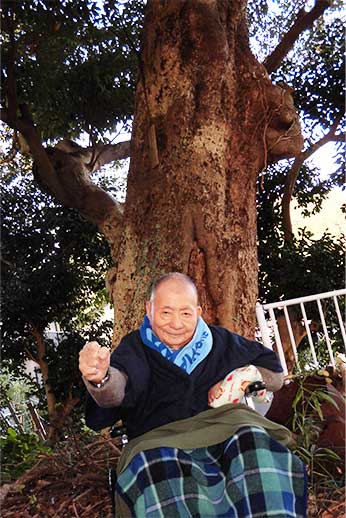 Akira Miyawaki
Born in Okayama prefecture in 1928, graduated from the Hiroshima University of Literature and Science, Dr of science.
Worked as a researcher of National vegenation research institute of Germany, Professor of Yokohama national university, academic society of international biology, now honorary professor of Yokohama national university, the representative of IGES-JAPANESE center for international studies in ecology, also received a medal and prize by the Japanese government, 15th Blue Planet Award, Asahi award in 1990, Golden Blume Prize, Reinhold Tuexen Prize and so on. He keeps on planting trees still today, and called "a man who planted over 40 million trees".
He got sick in 2015, however has gotten better now. Today he is eager to try to publish his book and inform his philosophy to the world toward Olympic and Paralympic. Talking of the publishment of the book, he tries to revive his masterpiece of vegetation magazine, and also a book "Akira Miyawaki My life" is to be published soon.
The culture of planting trees to make a forest ,which Japan dedicates from the ancient times, we are planning to inform it to the world, enjoying a chance of the Olympics and Paralympics 2020.
We human beings get together immediately to plant trees to make a forest to create better future, regardless the border,races and religion.
Now let's take over Akira's practice and philosophy to make a movement for "the native forest for life" toward the Tokyo 2020 Olympic and Paralympic.